WELCOME TO THE SLEEPY HOLLOW WIKI!
The
Sleepy Hollow Wiki
is a community that is dedicated to the TV series
Sleepy Hollow
.
With
YOUR
help, we hope to build a comprehensive fan resource for
all
to enjoy.
If you are an experienced editor, feel free to dive right in.
For starters,
sign up
to create a personal account, or
log in
if you already have one.
If you are looking for pages that could use some help or have any questions about the Wiki, visit
User:Aidancutler237
and leave a message on the wall to see what YOU can do to help.
Home to
491
articles
since February 19, 2011
Episodes

Last Episode
Next Episode

"Heads of State"
Season Four, Episode 3
(January 20, 2017)
"The People vs. Ichabod Crane"
Season Four, Episode 4
(January 27, 2017)
When one of Crane's greatest foes comes to town to threaten the safety of Washington's highest officials, the team must work quickly to find a solution. Jake's extensive knowledge of the tunnels becomes an important piece of the puzzle as they uncover a secret from the past that could lead to answers.
When a monster fashioned to make its victims live out their most personal and haunting memories hits D.C., the team must find its weakness to save one of their own. Meanwhile, Jenny forms an unlikely bond that could be important in saving the world. Can the group prevail against one of the most insidious monsters yet?
Poll
Who is your favorite character on Sleepy Hollow?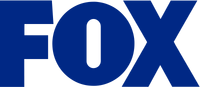 Featured Media
The Latest News
Refresh
See more >
Loading RSS data...
VOTE in Top 10 Lists
User Blogs
Create blog post
Refresh
I have just recently put up a request to adopt this wiki. This is because there is no one of power left on the wiki and for major changes, there needs to be someone. I am willing to make serious chan…

Read more >
See more >
Ad blocker interference detected!
Wikia is a free-to-use site that makes money from advertising. We have a modified experience for viewers using ad blockers

Wikia is not accessible if you've made further modifications. Remove the custom ad blocker rule(s) and the page will load as expected.