WELCOME TO THE SLEEPY HOLLOW WIKI!
The
Sleepy Hollow Wiki
is a community that is dedicated to the TV series
Sleepy Hollow
.
With
YOUR
help, we hope to build a comprehensive fan resource for
all
to enjoy.
If you are an experienced editor, feel free to dive right in.
For starters,
sign up
to create a personal account, or
log in
if you already have one.
If you are looking for pages that could use some help or have any questions about the Wiki, visit
User:Aidancutler237
and leave a message on the wall to see what YOU can do to help.
Home to
522
articles
since February 19, 2011
EPISODES

LAST EPISODE
NEXT EPISODE

"Loco Parentis"
Season Four, Episode 7
(February 17, 2017)
"Sick Burn"
Season Four, Episode 8
(February 24, 2017)
Just before Molly's 11th birthday, her father returns from duty. As Diana begins to wonder if her ex might be ready to be a part of his daughter's life full-time, the team has a shocking realization.
When internet sensation Logan MacDonald comes to town, a supernatural infection hits, via a viral video. Meanwhile, Molly has a frightening vision that could predict a bleak future. Can the team cure the curse before it takes over town?
POLL
Who is your favorite character on Sleepy Hollow?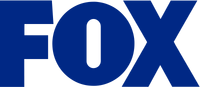 FEATURED MEDIA
LATEST NEWS
Refresh
See more >
Loading RSS data...
VOTE
USER BLOGS
Create blog post
Refresh
Hey. I've been trying to crreate new pages to another Wikia, and this one. (Like John Wilkes Booth) I've been having a lot of trouble trying to create Infoboxes. Please give me a walkthrough on how t…

Read more >
See more >
Ad blocker interference detected!
Wikia is a free-to-use site that makes money from advertising. We have a modified experience for viewers using ad blockers

Wikia is not accessible if you've made further modifications. Remove the custom ad blocker rule(s) and the page will load as expected.